Organizing the bits and bobs lying here and there in your house and office can be a bit more distressing than it seems to be. There's always the option to buy thousands of organizers as well as shelves that can make your space more organized, but maybe you don't have to. Here are some witty interior decor ideas followed by most of famous home interior designers in Delhi follow to make storage an easy affair. Have a look!
Bedroom Storage
Bedrooms have a lot of things that need to be hidden or stored for the cause of good. If you are looking for bedroom storage alternatives, then you can always go for gas lift storage bed, storage bunk-bed or cabin bed, or vintage trunk to buy you some extra space.
Storage under the stairs
This is probably the most unused space in any home or office that can accommodate a whole lot of compartments. You can modify it into cabinets and use it as a storage space for your books, files, and other office or home accessories.
Living room storage quirks
Living rooms sometimes turn out to be the messiest parts of your home, and this is the time when you can use wooden storage chest, minimalistic sideboard, or ottoman storage seats, as shown in the picture.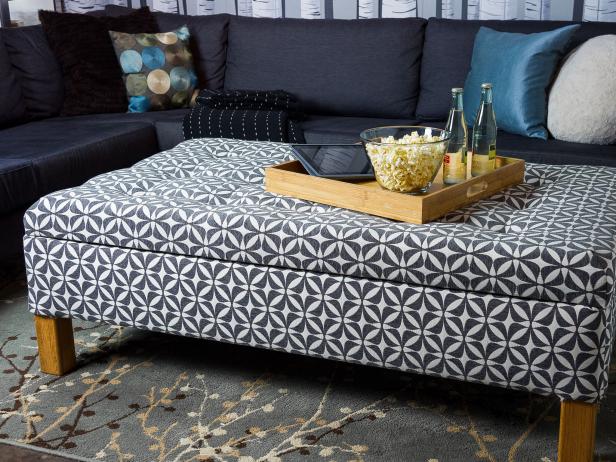 Hidden cabinets in the kitchen
If you want your kitchen to look a bit bigger with fewer items stuffed in a single stack, then you can always use hidden cabinets.
Drawers in place of shelves
Believe it or not, drawers are more spacious and can accommodate more items than any shelf.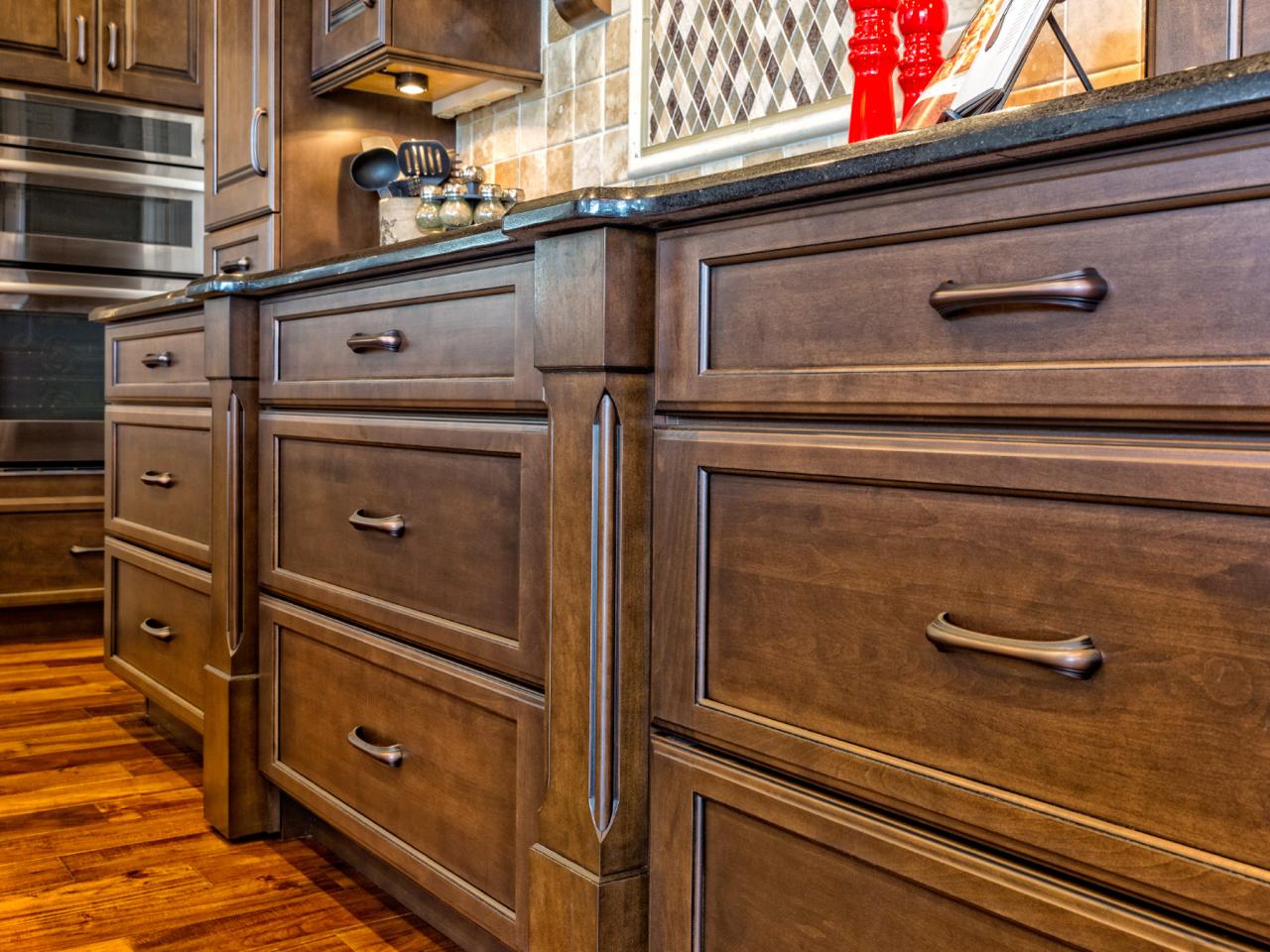 Pegboard for the rescue
Classic pegboards can be a great place to keep handy items such as knives, kitchen tools, appliances, and pans at your sight.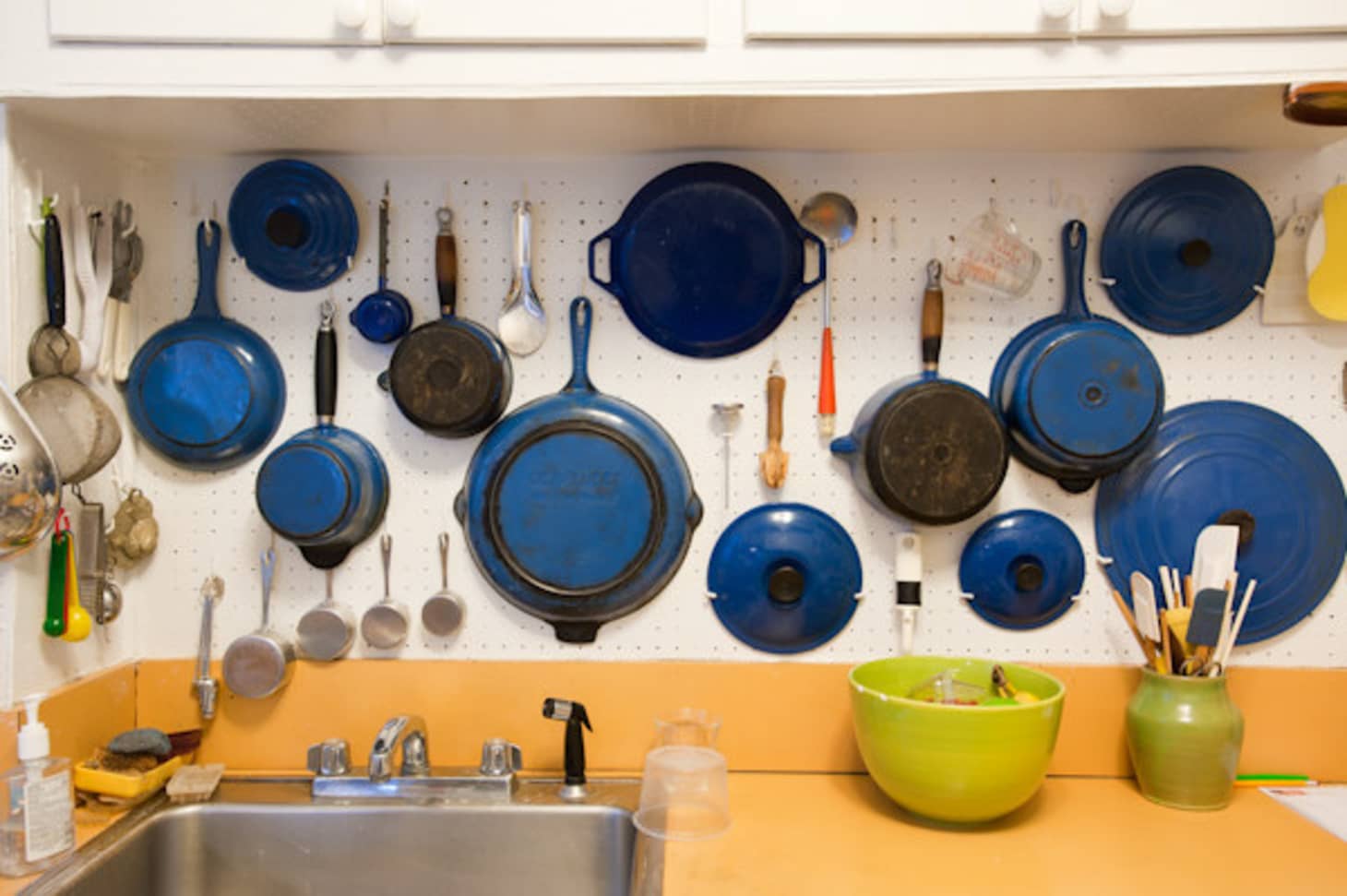 English-style pulley maid
Are you really fond of your beautiful copper pans? Then keep them on display using the pulley maid. This tool can also be used to suspend the fresh herbs for drying or just to dry kitchen towels.
Bathroom storage solutions
Just like any other corner of your homes, bathrooms also deserve your attention. You can use under-bath storage, as shown in the picture or other hacks, such as modular or radiator storage, to keep things in place.
Lift up storage desk or bureau
Lift-up storage desks save your space while taking you back to the school days. They store your stationery supplies and make your space look like less of a chaos. Bureaus can be defined as the most sophisticated way of locating all your work easy lockable furnishing. This looks delightful and protects your privacy. What else can anyone want?
Rolling cart
This is one invention that can be a lifesaver for any office. This piece of furniture can hold magazines, pencils, and notebooks all at once, so the daily struggle with your accessories is definitely sorted.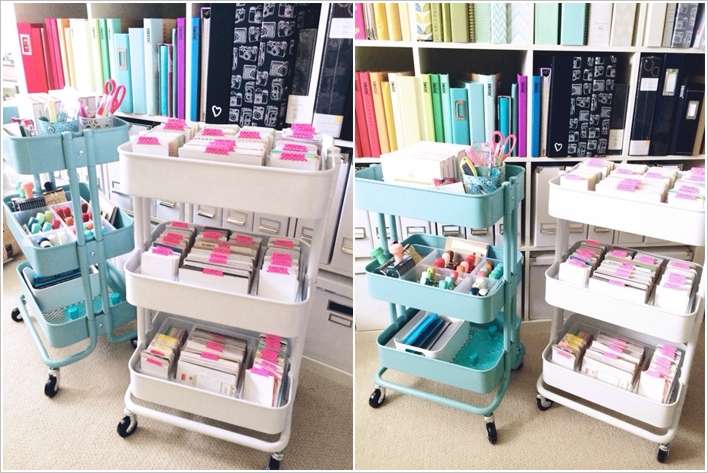 The bottom line
To achieve more in less time and gain a sense of control, being organized is mandatory. Try to organize the space of your home or office effectively with the above-mentioned tips and you can be an inspiration for others. You can also make your home or office more spacious without knocking down walls.
0