Carnations are from a larger family called Dianthus. They have an ancient name, 'pinks,' derived from their petals that look like they have been cut with pinking shears. The pinks exist in a variety of colors. Also, they are of several types that make the carnation family beautiful.
This write-up will inform you about 10+ varieties of pink carnations. You can use them as gifts or house decorations. Stay tuned.
Dianthus Caryophyllus
This type of carnation is prevalent. It is what people imagine when they hear of carnation flowers. However, it is one among many other beautiful pink carnations. It exists in four colors- pink, red, white, and salmon. They are perennials that thrive in humid areas.
Sweet Williams
This type of carnation is excellent for a flower garden. It has beautiful petals of two colors- white and pink. Butterflies, bees, and birds love this flower. If you love these creatures, you can plant plenty of sweet williams in your garden.
Cheddar Pinks
This variety of pink carnations is excellent for ground cover. It blooms well in summer on warm, well-drained soil. Also, they are not suitable as cut flowers. That is why you will rarely find them in bouquets.
Chinese Pinks
This variety of carnation flowers can withstand high heat and humidity. They have fluffy pink and white petals. Their pink portion is more extensive compared to that of sweet williams. You can also find them in red or white variations. Also, they derive their name from their place of origin. However, you can find them in all parts of the world with suitable growing conditions.
Dianthus Superstars
Just like a superstar, these flowers are a beautiful bloom. They are cherry red. However, their center is darker. The cherry red color appears like pink from a distance. You can use it as a border for your garden since it grows up to eight inches tall.
Dianthus Plumarius
This variety of pink carnation is a common garden flower. They grow from May to August. They are easy to tend to. It explains why you will find them in many gardens. Also, these flowers will have hot pink petals with fringed edges. You will recognize the type fast since they are unique.
Dianthus Pink ball Wizards
These are a unique kind of carnation flowers. They have pink petals with some dark pink stripes and speckles. Also, they are a magnet to bees and butterflies. Your garden will look so natural and beautiful with these creatures. Also, you can have some cut flowers for your house decor.
Dianthus American pie
This type of bright pink carnation is excellent for the bouquet. It has soft and frilly petals. They grow well in summer and well-drained soil. Also, the flower grows in single stems. That is why you can easily find them in bouquets and several flower arrangements.
Everlast Lavender Lace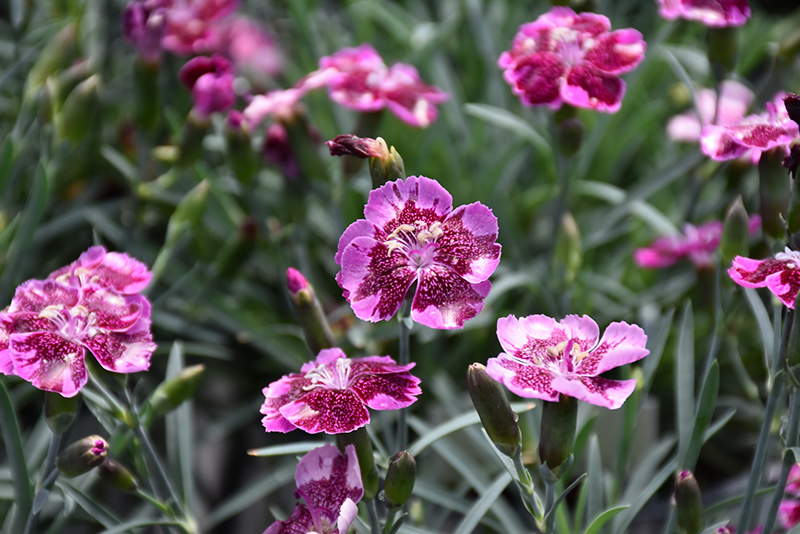 This garden flower is excellent in attracting bees and butterflies. It grows up to 12 inches tall. Their edges look like lavender lace, while the rest of the petal is dark pink.
Dianthus Neon Star
These carnation flowers are plentiful in the garden. They are small and dark pink. Also, they have frilly petals. They grow to a maximum height of eight feet. If you want them for your house decor, ensure you cut the stems with plenty of greenery.
Dianthus Pavonius
This carnation flower plant has rich green foliage. They grow up to a height of 10 inches and have some beautiful dark pink petals. The center of the flower can be blue or brown. They thrive well when there is full sun. However, ensure the garden has partial shade.
Conclusion
Pink carnation flowers are among the best flowers you can have in your garden. They make excellent cut flowers for your house decorations. Also, you can use them as flower gifts for several occasions.
0