Mobile EHR app is the best way to give clinicians freedom at work. Besides, mobile EHR has a lot more to offer in terms of benefits. As practitioners are actively involved in the adoption of mobile EHR apps, the productivity and outcomes of the healthcare organizations have improved too. So, here are the ten major benefits of using mobile EHR applications.
1. Accuracy in Patient Medical Records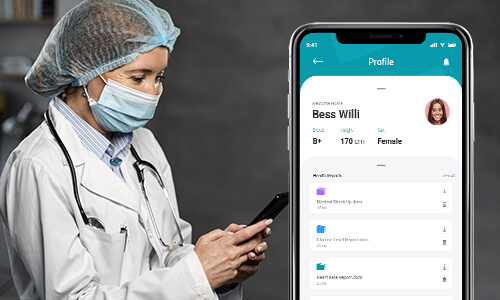 EHR system serves physicians in many ways. However, the main purpose is to provide them with patient medical records. And mobile EHR apps are just making patient medical records more easily accessible in real-time. Today, even patients prefer to have control of their medical records, and what could be better than an app for the same. Mobile EHR allows practitioners and patients to view the medical records, assess the problems, and make informed decisions. Besides, doctors also review the past diagnosis, progress, vitals, medical history, etc. All this information is available to physicians without even handling their workstations.
Further, EHR trends highlight that these mobile apps help them stay up-to-date about their patients. Doctors can also share critical details with their patients and educate them about their health. So, with patient medical records accessibility, mobile EHR apps also help physicians connect with their patients to ensure their best health.
2. Quicker Documentation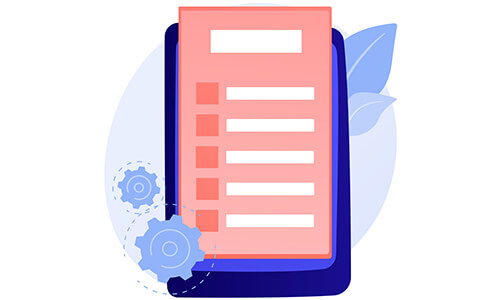 We all know how EHR helps doctors in making informed decisions. It's possible through the critical patient notes. However, when a patient visits and the time notes are entered, the physicians might miss important details. And this is risky for patients' health and providers' business too. Without proper patient information in the EHR, providers can face billing and insurance payment issues. This can directly impact their revenues and eventually their funds. Even the organization's profitability is jeopardized. So, to eliminate these potential issues, mobile EHR apps are the best. EHR applications help doctors take notes on the go while patients are still in the office. Doctors can take notes or enter essential information on their mobile EHR app alongside the consultation. This benefits both doctors and patients. While this reduces the chances of errors and missing information, mobile EHR also ensures quicker documentation. As said, doctors can take notes on the go, so they don't need to take out extra time specifically for this. On the whole, mobile EHR apps ensure proper and accurate documentation of patient health information without consuming too much of doctors' time.
3. Timely Informs Workforce and Patients
Mobile EHR apps can do more than provide doctors with accurate patient health information and ensure correct documentation. You will agree that physicians are busy with patients' visits and diagnostic tasks. With such busy schedules, there are high chances that physicians might miss out on tasks like informing patients about yearly tests or lab findings. However, the silver lining is that mobile EHR offers automated alerting and tracking features for these small tasks. Whether it's chronic patients' lab test results or recovering patients' yearly tests, mobile EHR undertakes this job quite well. With push notifications alerts, the mobile EHR app can reduce the burden of these tasks from physicians. Besides, patients are benefited from this, as they get timely information. Unlike physicians doing it manually, where the chances of mistakes are high, mobile EHR apps also ensure accuracy. So, there is no debate that EHR applications timely inform the workforce and patients about necessary procedures and provide better outcomes.
0