Rishi Sunak has said he did not know David Cameron "very well at all" when the former prime minister texted him to controversially lobby on behalf of Greensill Capital.
Cameron's intensive lobbying of ministers and officials was laid bare earlier this month as MPs seek to understand the role the ex-PM played in securing Whitehall access for the company.
Greensill is now being investigated by the Financial Conduct Authority, which received allegations relating to the firm's collapse that were "potentially criminal in nature".
The firm's demise has rendered Cameron's reported tens of millions of share options worthless, and there has been criticism of how a former prime minister was able to exploit his personal contacts with ex-colleagues and officials in the pursuit of commercial gain.
Sunak and the Treasury were at the centre of Cameron's lobbying efforts.
IN DEPTH David Cameron's Most Cringeworthy Greensill Lobbying Texts Laid Bare
The PM texted Sunak last April after being rebuffed by Treasury officials as he tried to gain access for Greensill to the government's Covid Corporate Financing Facility (CCFF).
After being told "no", Cameron told Treasury permanent secretary Tom Scholar on April 3 that the refusal was "bonkers" and that he was now going to call "[the chancellor], [Michael] Gove, everyone".
Just eight minutes later, Cameron texted Sunak: "Rishi, David Cameron here. Can I have a quick word at some point?", before going on to explain Greensill's request.
Several messages and phone calls between the pair followed.
But Sunak suggested that if Cameron was trying to exploit personal contacts, the pair had not actually spoken since summer 2016 or before.
"I don't know David Cameron very well at all and I don't think I've spoken to him since I was a backbench MP and he was prime minister," Sunak told the Commons Treasury committee.
"It was a surprise to receive the message."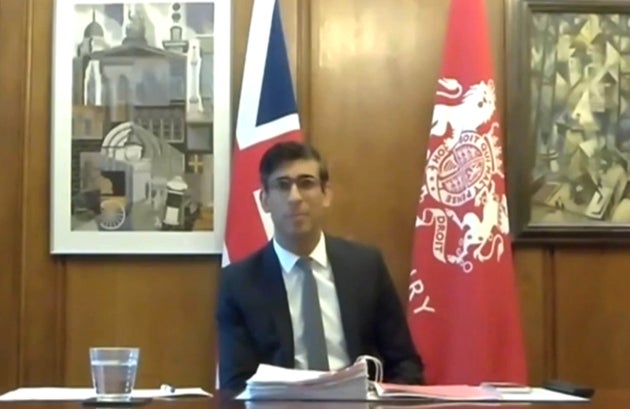 Following a barrage of texts, calls, messages and emails across the government, Cameron's lobbying efforts ultimately failed.
Sunak insisted that he would not have done anything differently in his approach to Greensill and that Cameron's role was not important to how much time officials in the Treasury spent on the firm's request.
"I looked at the issue on the merits of it, so the identity of the person talking about it was not relevant to the amount of attention and proper due diligence that the issue got and required," Sunak said.
"This was one of many strands of work, and in fact probably the one we spent the least time on during this period."
Earlier this month, Cameron stressed that he was unaware of any financial difficulty at Greensill until December 2020, when he was told that an attempt to raise funds had not gone as well as hoped.
According to founder Lex Greensill, the rug was finally pulled out from underneath the company when its biggest insurer, Tokio Marine, refused to renew its policies with Greensill.
Treasury official Charles Roxburgh said on Thursday that the firm's collapse would directly cost around £8m to the taxpayer, including taxes that Greensill owed.
But he did not accept the cost of up to £5bn that former City minister Lord Myners estimated the taxpayer could indirectly be on the hook for.
Greensill provided so-called supply chain finance to businesses, which meant the firm would pay a company's invoice immediately after it was sent, therefore cutting out the usual delay which can restrict companies' cash flows.
Top lawyer Nigel Boardman has been tasked by prime minister Boris Johnson to look into the Greensill scandal.