There are various kinds of laces, and although many of them look similar, they are distinct from each other. The designs and making processes of laces are distinct from each other. Lace has a quality and an air about it that clearly speaks of delicate luxury and soft gentleness. Earlier, lace was made by handcrafts only and found its way into the wardrobes and tables of the wealthy gentry. Machine innovation has changed the way laces are made and is now available to all sewers. Lace comes in different shades, widths, and patterns. Let's look at some different types of laces available throughout the world:
What Different Types of Lace Fabric Are There?
Chantilly lace: This lace has a particular design of flowers sewn, and it can be outlined with silk on a netting background. Originally, Chantilly lace was black, but now it comes in various different colours, shapes and designs. There are a number of lace and fabric manufacturers in India, and DTMPL (Diamond Textile Manufacture Private Limited) is one amongst them.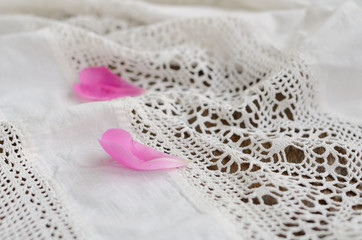 French Embroidered Lace: This is the most well-known lace fabric made on net with elevated motifs and outlined with cord and beads. The motifs here are outlined with silk cord that gives a stunning look to the lace and makes it stand out from other laces.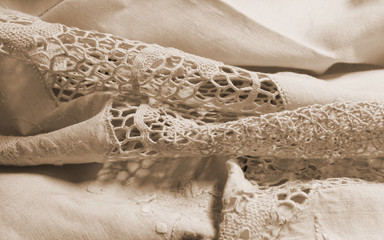 Venise Lace (Venetian Lace): This is a very fine kind of lace that carries heavy designs all over it, and these designs are usually floral and geometric. The original handmade Venetian lace was so expensive, but machinery made it affordable for everyone so easily. You can use this lace to make gorgeous clothes. Guipure Lace, which means a lace without mesh, is another name for this Venise Lace.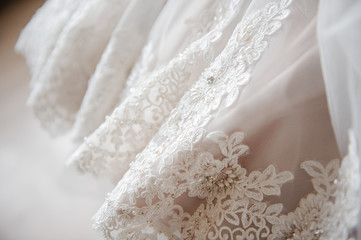 All over (Embroidered Lace): This kind of lace is made up of fine machine embroidery and sewn onto the net background. This is the most widely known and widely used lace throughout the world as it helps in making gorgeous clothes.

Edging lace: Edging lace is a trim in which one side is scalloped and the other side is straight. Often, the straight side of this place has a thread that can be pulled up to create gathers. This category falls under French Edging Lace. This also has openings to thread ribbon along it.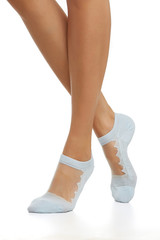 Insertion lace: This is another widely used lace which is usually stitched between two fabrics, and the two edges of this lace are also the same. Edges can be layered on top of the fabrics. To give a different look and effect, decorative stitches are used to attach the insertion lace. This is widely used for making designer clothes and fabrics.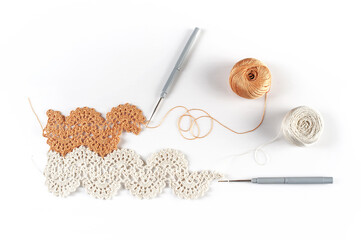 Crocheted lace: Irish crochet is also one of the most well known places where a few laces from this category are still made by hand today. Crochet lace gives a different designer look as compared to any other lace type, but at the same time it is heavier than any other kind of lace.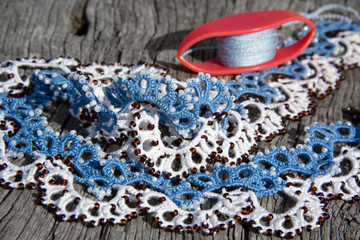 Shuttle lace: Shuttle lace is a form of knotted lace which is made with special cotton. This is a kind of fine and delicate lace fabric which is basically used for making edging hankies, pillow slips, and collars.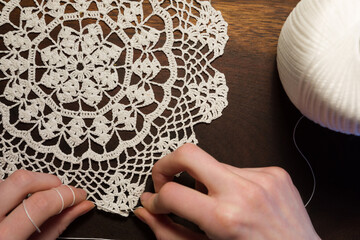 Needle lace: The making of needle lace is quite challenging and time-consuming as well. In most cases, textile manufacturing in India makes needle lace by affixing guiding threads and then filling up the rest of the section with the desired patterns with tiny stitches. On the other hand, modern textile manufacturers makes this needle lace with reasonable fidelity, and there are no substitutes for this exquisite.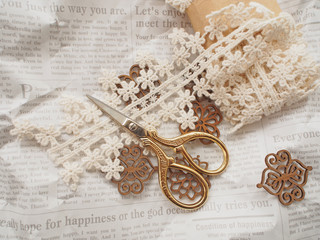 Chemical lace: Textile manufacturers in India make chemical lace by embroidering a pattern on a specific type of fabric that is not resistant to caustic chemicals. After that, the lace is bathed in the chemicals until it doesn't get resolved entirely and leaves only the lace pattern intact. This kind of lace is easily stitchable, but this is not a high-quality of lace-like needle and bobbin lace actually is.
The textile manufacturing industry in India is taking a lead in today's modern era as the tastes and preferences of people regarding fashion and clothing are changing at a fast pace. If you are also looking for different kinds of materials and fabrics available around the nation, then get in touch with the team of DTMPL, which is a well-known textile manufacturer in India.
Related Article:
What is Lace Fabric: Properties, How it is Made, and Where?
What is the importance of the cotton textile industry in the Indian economy?
0