Live Chat Systems Should be on your Site. Here's Why:
Apart from increasing your business revenue, live chat systems can do a lot more. The following are some of the main benefits that will come your way when you choose an ideal live chat feature for your business website.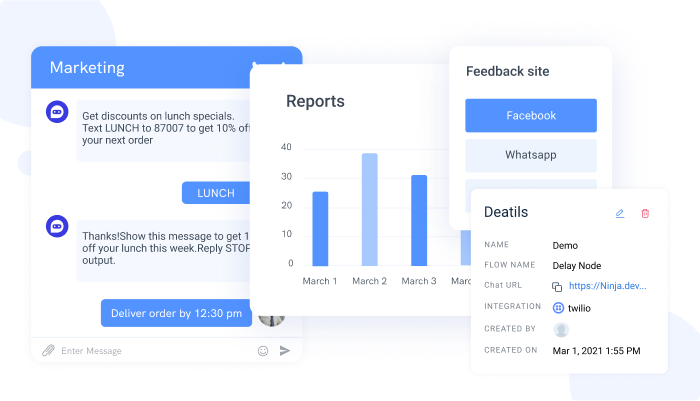 Improving the overall customer experience is the goal of any business. The internet has made it possible for businesses to compete on level ground. This means that small and large businesses can effectively compete for the same clients. Most companies have found that focusing on improving customer experience is a great effective marketing strategy that works.
Today, people have easy access to information. Therefore, customers know what they need and how to get the products/services they want. For businesses, they need to invest more in transforming their customer experience. You can do this with the help of live chat systems.
Your prospects can use the live chat feature to get more information about the products/services you offer. Similarly, the feature also helps them to compare products you offer. Then, when faced with certain challenges, they can quickly contact your support team to get the much-needed assistance they are after.
2. Faster Resolution
Customers are always looking for convenience. When your clients use your products or services, they expect their issues to be resolved upon request. But the reality is that providing customer service all round the clock is not possible.
A company cannot hire employees to work 24/7. This would be costly and unrealistic. This is where live chat systems come in handy. These systems use machine learning, and they automate the process of listening to your prospects and customers. Through such automation, the manual tasks of answering customer queries and helping them out where possible are effectively resolved.
3. Shortcuts
Conventional phone support systems were indeed frustrating. You had to wait in line for more than 10 minutes before getting the help you wanted. This has changed with the introduction of the internet and live chat systems features which can be installed on your business website. Your customers will quickly hang up when they have to waste their time hearing your promotional messages as they wait for the next available agent.
Live chat transforms this because it speeds up the process. Having online chat systems provides your prospects and customers with prompt feedback. The technical support is excellent because your clients don't have to go through long wait lines to get help. What's more, further assistance can be offered depending on what your customers are searching for.
0