The kidney is a vital organ of our body, and being a part of the excretory system, the kidney is responsible for getting the body cleansed of toxins and enabling the waste to come out of the body in the form of urine. Kidney failure is a condition when a kidney is no longer functioning to execute its daily operations to get waste products in the blood. An abrupt decrease in Kidney function is also known as acute Kidney failure.
The condition has been developing rapidly for the past few days or hours. It usually happens to people who are critically ill. Whilst Kidney failure at the end stage is considered to be Chronic Kidney failure. It happens when 90% of kidney function deteriorates. It gradually develops over time. There is no cure for Chronic Kidney disease, but you can control it by maintaining a healthy lifestyle and daily routine.
The blog will revolve around the signs and symptoms of renal failure, renal failure causes, and treatment methods. So, stay tuned till the end of the blog.
Signs and Symptoms of Kidney Failure
Symptoms slightly differ for Kidney failure according to their types.
During the initial stages, kidney failure shows no symptoms. as with time passage; the disease starts getting worse. Some common symptoms a patient may encounter are divided according to types of renal failure -
In acute kidney failure symptoms, patients may experience problems like urine, fluid retention, bewilderment, nausea, and chest pain.
While chronic kidney failure symptoms involve fatigue, weakness, urination at night, breathlessness, high blood pressure, nausea, and so on. Connect to a doctor if you feel any of the symptoms related to the Kidney concern.
Causes of Kidney Failure
Acute Kidney failure commonly occurs in people already going through some medical issues. Acute renal failure causes due to
Reduced blood flow to the Kidneys ( for example, due to accidents, burns, or dehydration)
Damaged Kidneys (for example, due to disease or toxins)
Obstructed Kidney drainage tubes
Ongoing Medicines can also be a renal failure cause involving antibiotics, chemotherapy, imaging dyes, osteoporosis, and medicines for blood pressure.
High blood pressure, inflammation in the Kidney or diabetes are the key contributors to Renal failure causes of Chronic Kidney failure.
Kidney Failure Treatment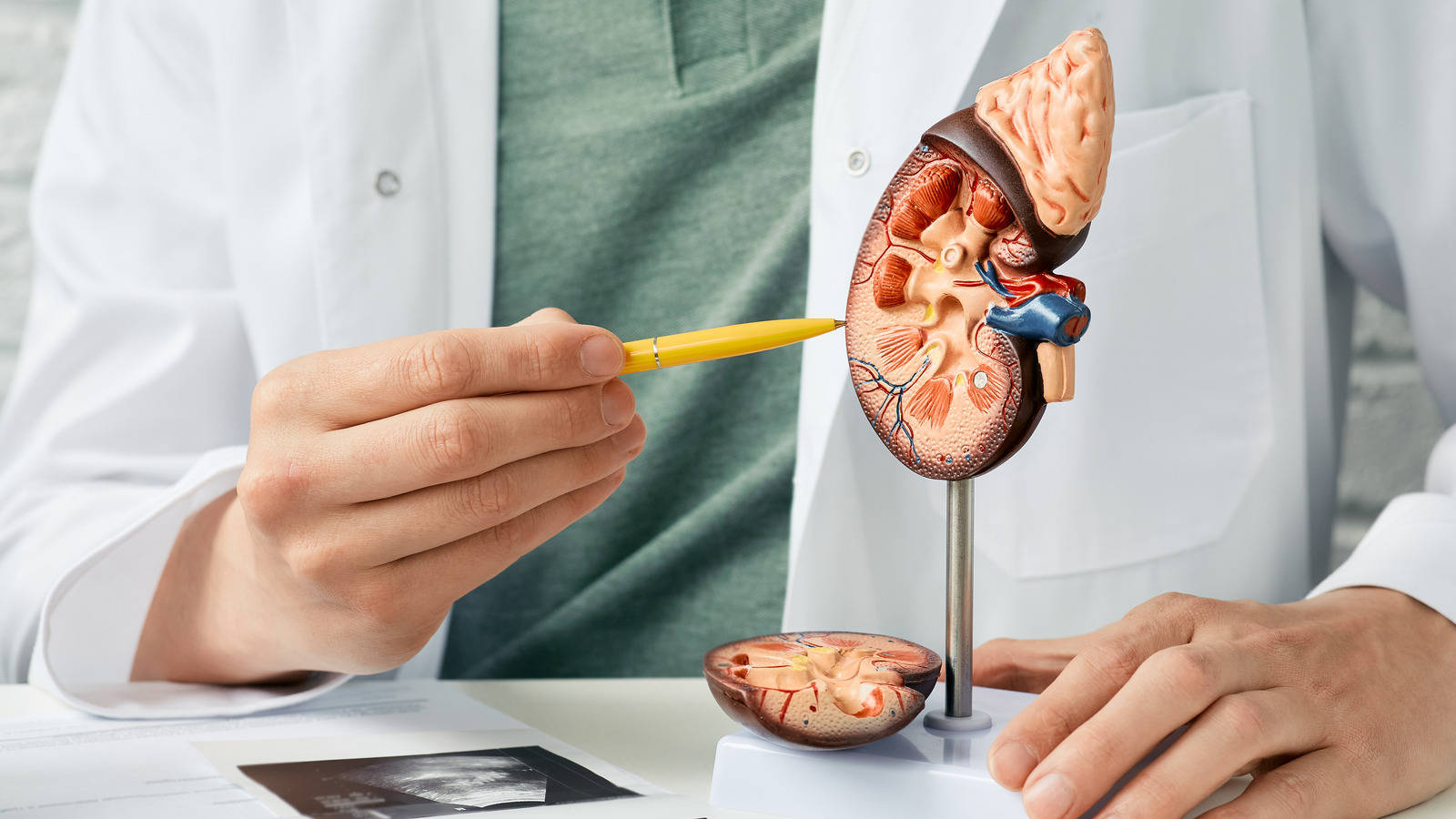 3 treatment options are available for Kidney failure -
Kidney Transplant- In a replacement of the kidney is done where a healthy kidney is replaced with a diseased kidney.
Dialysis - The process uses a machine or other body parts to get rid of waste and extra fluid from the blood.
Supportive care - It means giving all health care and assistance but not putting efforts into curing Kidney failure. The person with Kidney failure will die eventually.
How can Kidney failure be controlled?
You have plenty of options to keep your Kidney health up-to-mark. Some necessary ways you can do this in this direction are -
Keeping your weight in check - Being overweight increase your probability of getting diabetes or high blood pressure, which ultimately impacts your Kidneys.
Healthy eating - A diet should have a high amount of fruits and vegetables and is low in salt, sugar, and fats.
Adequate amount of Water - Rather than soft drinks or sweet beverages, consume drinking water in the required amount you can use.
Regular exercise
Quit smoking - Smoking is injurious to health, and certainly, it impacts your kidney. As it slows down the blood flow to essential organs like Kidneys.
Reduces Alcohol intake - if you are a heavy drinker, try to reduce it as low as possible; better if you would completely quit drinking.
Alleviate Stress - Try to keep yourself as cool as possible. Apply some breathing techniques to your daily routine.
How does Ayurveda help in the Kidney reviving process?
Ayurveda plays a key role in the Kidney recovery process according to ayurveda, Kidney failure happens due to obstruction in body channels known as srotas which are responsible for the liquid flow into and out of the Kidneys. Shrinkage happens when the blockage is in incoming channels, while swelling occurs when the blockage is in the outgoing channels.
Ayurvedic treatment is exceptionally powerful in the treatment of Kidney disease. It effectively works to get rid of Kidney concerns and aids in reviving the damaged Kidney cells. Ayurveda uses herbal medicines which enhance kidney functioning.
Conclusion
Hope now you have already gotten acquainted with the signs and symptoms of renal failure & renal failure causes. If you feel even a mild symptom of Kidney disease, consulting a doctor immediately is a prudent approach. They will suggest some tests through which you will come to know if having kidney concerns.
0