Jonard Tools Wrenches: A Short Introduction
Wrenches are crucial tools used to provide grip and mechanical advantage in applying torque to turn, tighten, or loosen a broad range of fasteners and objects, like nuts, bolts, and pipes. Jonard Tools Wrenches are a line of high-quality hand tools and is a leading provider of precision hand tools for professional trades. These versatile tools use high-quality materials to ensure they are strong, durable, and lightweight. Additionally, many types of wrenches are available, including adjustable wrenches, pipe wrenches, box-end wrenches, socket wrenches, open-end wrenches, combination wrenches, and more.
This article outlines the importance, varied sizes, benefits, applications, best market, selection, and maintenance considerations of Jonard Tools Wrenches.
Why Buy Jonard Tools Wrenches? The Difference
While many wrenches are available on the market, some key differences exist between Jonard Tools wrenches and other common wrenches. The key differences include their high-quality materials, innovative design, and size.
Material Quality:
One key difference is the material quality used to make Jonard Tools wrenches. These wrenches are made from high-quality materials, like chrome vanadium steel, known for its strength and durability. This means Jonard Tools wrenches are less likely to bend or break, making them a better choice for heavy-duty load applications.
Ergonomic Design:
Another difference is the ergonomic design of Jonard Tools wrenches. These wrenches are designed with distinguished features like a slim profile and an angled head, making them easier to use in tight spaces. This can be particularly useful in electrical and telecommunications work, where space is often at a premium.
Size/Length:
The brand produces wrenches of varied sizes specifically designed for different tasks. For instance, the Jonard Tools AW-6 Adjustable Wrench and AW-10 Adjustable Wrench differ in terms of their maximum jaw opening size and overall length.
The AW-6 has a maximum jaw opening size of 1-1/8 inches (28.6mm) and an overall length of 6 inches (152mm), while the AW-10 has a maximum jaw opening size of 1-7/16 inches (36.5mm) with an overall length of 10 inches (254mm).
Hence, if you need to work with larger nuts or bolts, the AW-10 is a better option as it has a larger maximum jaw opening size. However, when requires a more compact wrench for tight spaces, the AW-6 is a preferred choice due to its smaller overall length.
Different Sizes of Jonard Tools Wrenches:
Jonard Tools offers a wide range of wrench sizes for various applications. However, the exact wrench sizes available may vary depending on the specific product or set that you're looking at.
Here are some of the common wrench sizes available from Jonard Tools:
Jonard Tools 3/8-inch wrenches
Jonard Tools 7/16-inch wrenches
1/2 inch
9/16 inch
5/8 inch
11/16 inch
3/4 inch
13/16 inch
7/8 inch
15/16 inch
1-inch wrenches.
Potential Benefits of Jonard Tools Wrenches:
There are several reasons to consider buying Jonard Tools wrenches. Some of the basic advantages include:
Durability – Jonard Tools wrenches are built to last, with high-quality materials and precision engineering that ensure they can withstand the rigours of daily use.
Low Price – Jonard Tools' wrenches are cost-effective yet high-performance tools.
Precision – These wrenches are designed with precision in mind to help you get the job done quickly and efficiently. They are also designed to provide maximum torque with minimal effort to work more effectively.
Versatile Functionality – Jonard Tools' wrenches are designed to be used in a variety of applications, making them an excellent choice for professionals needing a versatile set of tools that can handle a wide range of tasks.
Convenience and Lightweight Design – The wrenches are designed to be easy to use and store. They are lightweight and compact for easily carrying on different job sites or in your tool kit.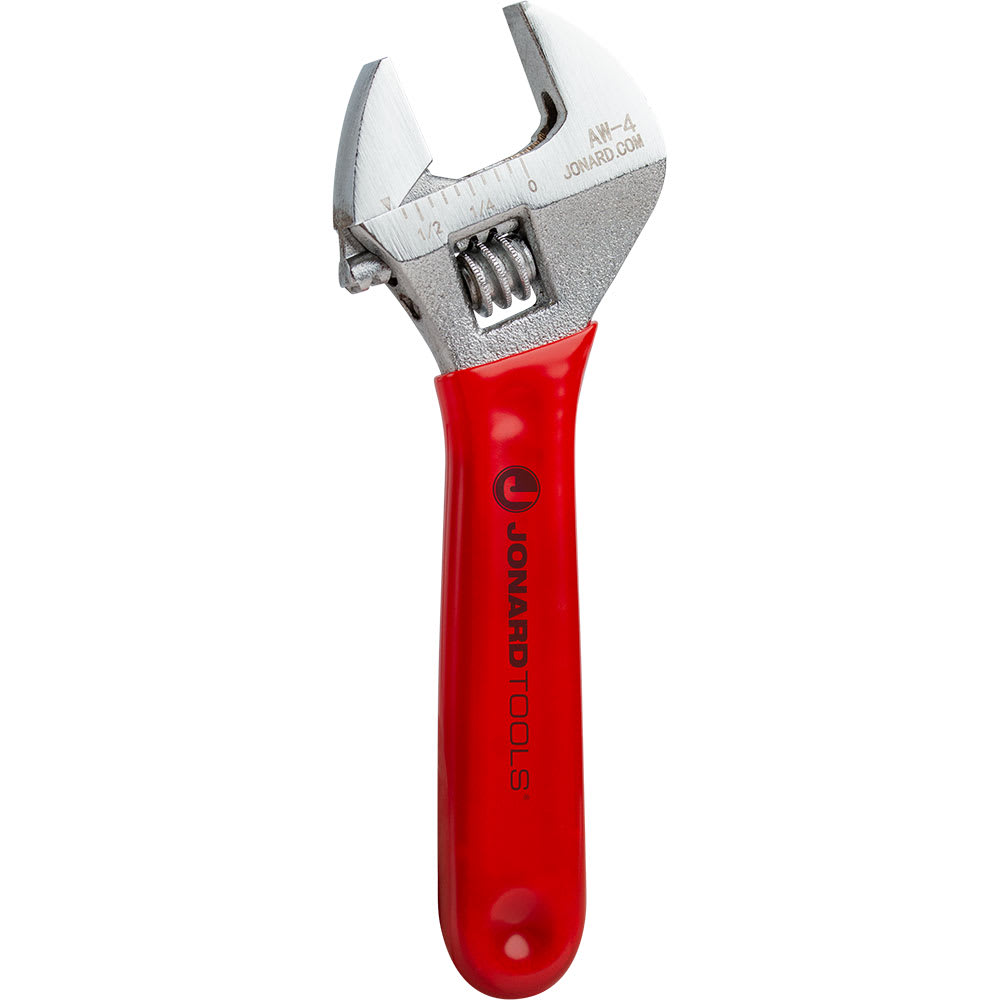 The Best Market for Jonard Tools Wrenches
Jonard Tools wrenches are available from a variety of popular online distributors. Enrgtech is a popular brand providing innovative hand tools and wrenches at more affordable prices on the market. The company strives to provide customers with state-of-the-art wrenches from leading brands to ensure you get the best deal and the right tool for your needs.
Where To Use Jonard Tools Wrenches? Typical Environments
Jonard Tools' highly durable and lightweight wrenches are designed to tighten or loosen multiple fastener types in various applications, including telecommunications, datacom, and electrical work. These wrenches are effectively used in automobile repair, plumbing, construction, household repairs, and mechanical and industrial tasks.
Maintenance and Care Requirements for Jonard Tools Wrenches
Jonard Tools wrenches last for many years; however, to ensure their longevity and proper functionality, it's important to perform regular maintenance and care. Here are some tips:
Use the wrenches properly.
Keep the wrenches clean after each use.
Lubricate the wrenches with a light oil or silicone spray.
Store the wrenches in a cool and dry place. Use a toolbox to keep them secure and organised.
Inspect the wrenches regularly for any damage.
The Concluding Remarks
Jonard Tools Wrenches are distinguished, reliable, high-quality products for anyone requiring high-precision tools. These wrenches are designed to provide high levels of precision and durability to get the job done right. With a range of sizes, styles, and materials available, find the perfect wrenches for your specific needs. So, if you're looking for a reliable set of wrenches, look no further than Jonard Tools.
0