Introduction
Are you looking for an amazing vacation destination? Let us help you out – why not visit the beautiful city of Kolkata, India? From its cultural heritage to its many attractions, Kolkata is bursting with energy and beauty.
Here are the top five places in Kolkata guaranteed to make your holiday a happy one:
1. Science City, Kolkata
Science City has a variety of exciting exhibits and shows, making it one of the top five places for a happy vacation in Kolkata. At Science City, you can explore everything from interactive theatres to musical fountains.
The Theatres at Science City offer immersive experiences that will take you on an incredible journey through the world of science. You can explore different concepts such as space exploration and robotics with vivid 3D visuals and surround sound systems. If you're feeling particularly adventurous, be sure to check out the Space Theatre which takes you on an exciting trip through outer space with its planetarium style dome.
If you feel like relaxing after exploring the Theatres, head over to the Digital Planetarium to sit back and enjoy a spectacular show about astronomy and cosmology. There is also a Musical Fountain display where colourful lights come together in harmony to create beautiful patterns that will mesmerize spectators of all ages.
Take some time to appreciate the aquatic animals at the Aquatic Animals Gallery. Here, you can see some of nature's most incredible species being cared for by dedicated professionals who are passionate about protecting these creatures' habitats. Finally, don't forget to stop by the Discovery Hall where interesting artefacts await your curiosity!
2. Alipore Zoological Garden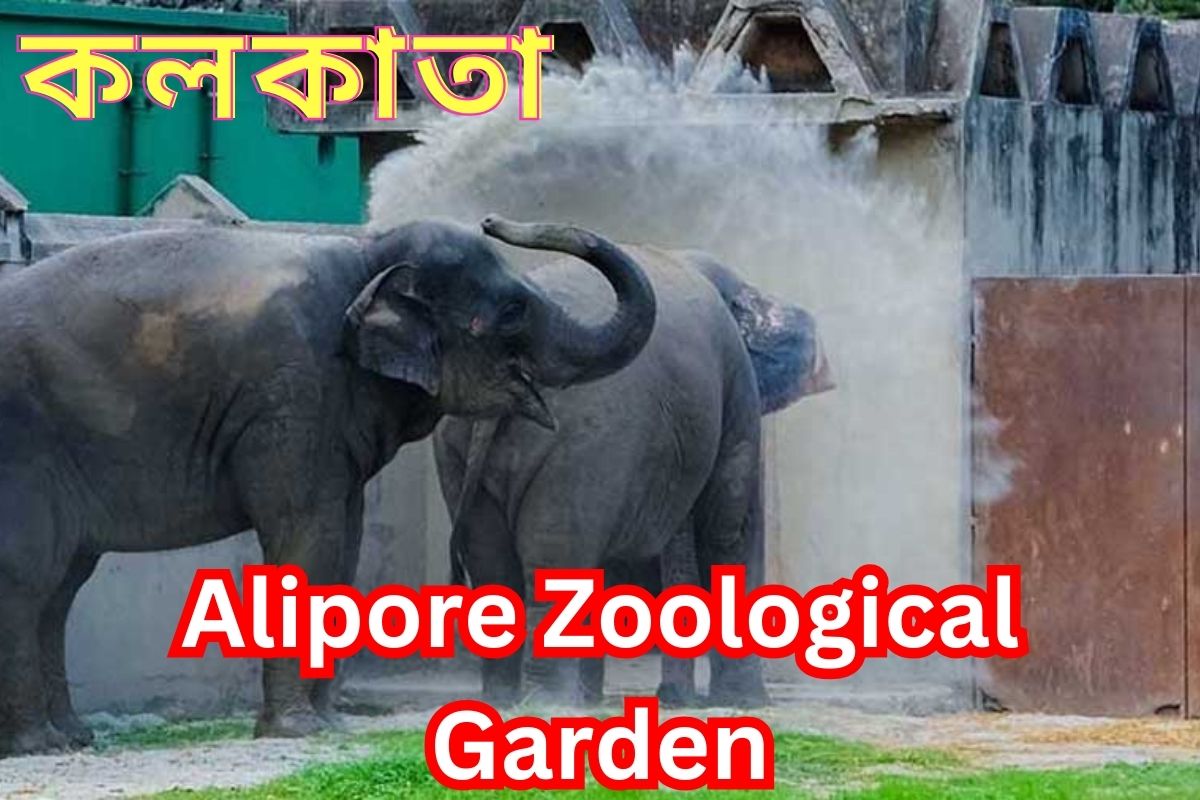 When you are planning a vacation in Kolkata, make sure to add Alipore Zoological Garden to your list! This 17acre site is one of the most visited places in Kolkata, as it houses a variety of animals and bird species.
As one of India's oldest zoos, Alipore Zoo was established way back in 1875 as part of the Indian Government's initiative for conservation and preservation of wildlife. The zoo contains not only various species of animals such as white tigers, Asiatic lions, hippopotamuses, giraffes, zebras etc., but also a botanical garden rich in biodiversity. There's also an animal park where you can interact with reptiles and get up close with exotic bird species.
Not only is this place great for visitors looking to spend time with nature but also for researchers or students who may want to learn about conservation measures. The zoo regularly hosts educational activities on biology and ecology which could be beneficial for schools or colleges looking to take their students on field trips to explore the amazing wildlife here.
3. Eden Gardens
Eden Gardens is one of your top destinations in Kolkata. This iconic landmark is the perfect sightseeing destination with an abundance of outdoor activities to enjoy.
Eden Gardens is more than just a historical stadium; it's also a cultural hub and entertainment center. As one of the oldest stadiums in India, it's often referred to as the cricket lover's paradise. Whether you're into cricket or not, you can still appreciate this amazing landmark and explore its rich history. From strolling around the gardens to exploring the nearby markets, Eden Gardens has something for everyone.
As if all of this wasn't enough, Eden Gardens also offers plenty of outdoor activities for those looking to get active on their vacation. From jogging trails and parks to boating at nearby Lake Dalhousie, there are plenty of ways to get your heart rate up while seeing some stunning views.
4. Victoria Memorial
When planning a happy vacation, it's worth making time to visit the iconic Victoria Memorial in Kolkata. This grand monument is a sight to behold, with its majestic architecture and well-kept gardens – it's no wonder that it's considered one of the top 5 places for a happy vacation in Kolkata!
The Victoria Memorial is home to several monuments and sculptures that each tell their own story, making it an incredibly meaningful place with great historic significance. Its awe-inspiring architecture will leave you visually pleased while exploring the city. Inside, there is a fantastic museum that houses an extensive collection of artifacts and artefacts. For those who wish to learn more about the city and its heritage, there is also an art gallery and library filled with educational resources.
In addition to the impressive displays at the Victoria Memorial, there is also plenty of opportunity for relaxation. The flowering garden provides an idyllic spot in which to soak up some sun and enjoy Kolkata's vivid landscape. There are plenty of scenic spots within the surrounding area too, such as shopping districts filled with vendors offering unique items from all over India.
5. Birla Planetarium, Kolkata
Whether you're a space enthusiast or just looking for an enjoyable adventure, Birla Planetarium is one of the top 5 places you need to check out.
Take a step into stars and planets with the Birla Planetarium. You'll have a chance to learn about all the wonders of space through exciting science experiments and digital theatre. You'll also be able to explore astronomical wonders, such as stars and galaxies, by visiting the observatory and star gazing area. There are also fascinating universe displays that will surely captivate your imagination.
To further enhance your experience, the planetarium has added 3D shows that will give you an immersive journey into the universe. The planetarium even houses an Astronomy Research Centre where you can find answers to all your questions on space.
Don't miss out on this unique experience in Kolkata! Whether you're travelling with family or friends, Birla Planetarium is sure to provide a fun and educational day out for everyone.
Also Check out:
Stay Review of Holiday Inn Kolkata Airport, Biswa Bangla Sarani, near City Centre 2, Dash Drone, Newtown, Kolkata, West Bengal
Stay Review of ITC Mughal Agra
Stay Review of Taj Hotel and Convention Center, Agra
Stay Review of Jaypee Palace Hotel & Convention Centre Agra
Stay Review of The Oberoi Amarvilas Agra
0